Personal White Papers
Our Insurance Specialists have significant knowledge of personal insurance, with access to a vast amount of resources. It's not surprising they are interested in sharing some of this information with those who are interested. Please check back as we'll be adding more thought-provoking papers here in the coming weeks.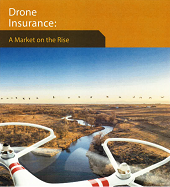 Drone Insurance – A Market on the Rise
Personal
drones
 are rapidly becoming more advanced and less costly. Whether you're into 
personal
 photography and videography or simply just love to explore the world from above, consider how to best cover your 
drone
. Read our 
drone
 white paper from our partners at Assurex Global to learn the risks of 
drone
 use, and the best way to protect both your 
drone
 and yourself.
It may be time to start thinking about drone insurance. Consider some of these drone mishaps that made the news:

A photographer using a drone to film a triathlon in Australia in April 2014 lost control of the Unmanned Aerial Vehicle (UAV). The drone hit a runner's head, causing minor injuries.
During a 2014 promotion by TGI Fridays called "Mobile Mistletoe," a drone carrying mistletoe over diners collided with a newspaper photographer covering the event, cutting her nose and chin.
Several attendees at a festival in Virginia in the fall of 2013 were hurt when a drone being used to record the event crashed into spectator stands.
In December 2015, a camera-carrying drone smashed into the ground just meters behind downhill skiing champion Marcel Hirscher at the World Cup.