Employee Benefits Client Resources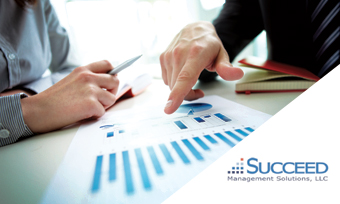 Kinney Pike routinely exceeds our expectation, helping us achieve the greatest value from our investment in insurance products and protection for our most valuable assets – our employees.
New England Federal Credit Union
Succeed
Kinney Pike has partnered with Succeed to provide our Business clients with immediate access to a comprehensive Risk Management Center and HR platform.
The Risk Management Center
The Risk Management Center helps aid in the reduction of injuries and loss time ultimately having a positive impact on our client's safety cultures. The system's applications help prevent incidents from occurring by allowing the user to record observations that have been conducted, analyze situations or losses, identify risks, and communicate training needs. Other benefits include:
– COI Track
– BBS Track
– HR Essentials
– Incident Track
– Online Risk Management Library
– SDS Track
– Training Track
– Safety Observation Track
– Job Description Track
HR Library
Award-winning online HR Library complete with attorney-developed content to help you stay compliant
with federal and state labor laws and regulations including COBRA, HIPAA, FMLA, USERRA, ADA, and
Health Care Reform.
– Sample forms and policies
– Employment law resources
– HR productivity tools
– Training videos for dozens of common HR issues
– Health Care Reform updates & HR News alerts
Online Training & Safety Videos
View Succeed's Interactive online training courses and videos that are available for your use.
Login If you need assistance logging in, please email Ryan Wilson.
Employee Benefits Webinars
Kinney Pike offers periodic educational webinars to its Employee Benefits and Business clients, focusing on recent changes ad key provisions of the Affordable Care Act, as well as other important and timely HR-related topics of interest to employers.  The webinars are hosted by Benefit Comply, nationally-recognized experts on Benefits Compliance.
Kinney Pike Customer Referral Program
How do we thank our clients for referring a new client?
With up to $20 in gas cards!
Refer any new client to Kinney Pike who is looking for:
Home or condo or renter and auto insurance
Business insurance
Life insurance
Any combination of the above
We will reward you with a $10 gas card for every qualified referral (as shown above), and another $10 gas card for each qualified referral that becomes a new client.
Thank you for your loyalty and support!