Food Drive 2023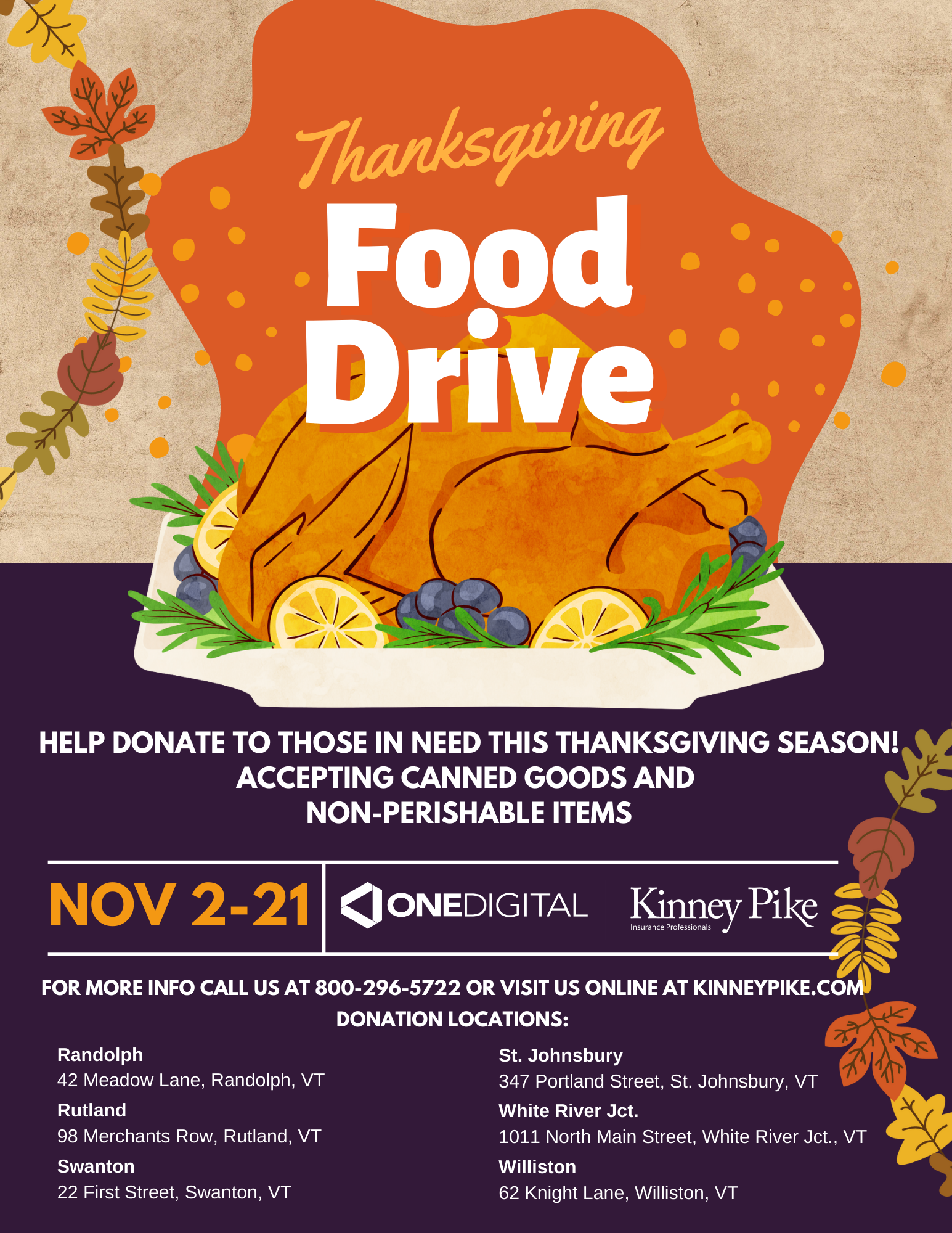 This Thanksgiving season we are giving back to our local communities by hosting an office-wide food drive! Stop by one of our office locations during business hours between November 2nd – November 21st to drop off your donation! For Williston clients, we strongly advise you to call ahead before stopping by – 800-296-5722.
The donations will be going to the following organizations:
Northwest Family Foods through CVOEO
Williston Community Food Shelf
Please reach out to Brittany Swift at 800-296-5722 or [email protected] with any questions or concerns. Happy Thanksgiving!