Driver Safety – Winter Driving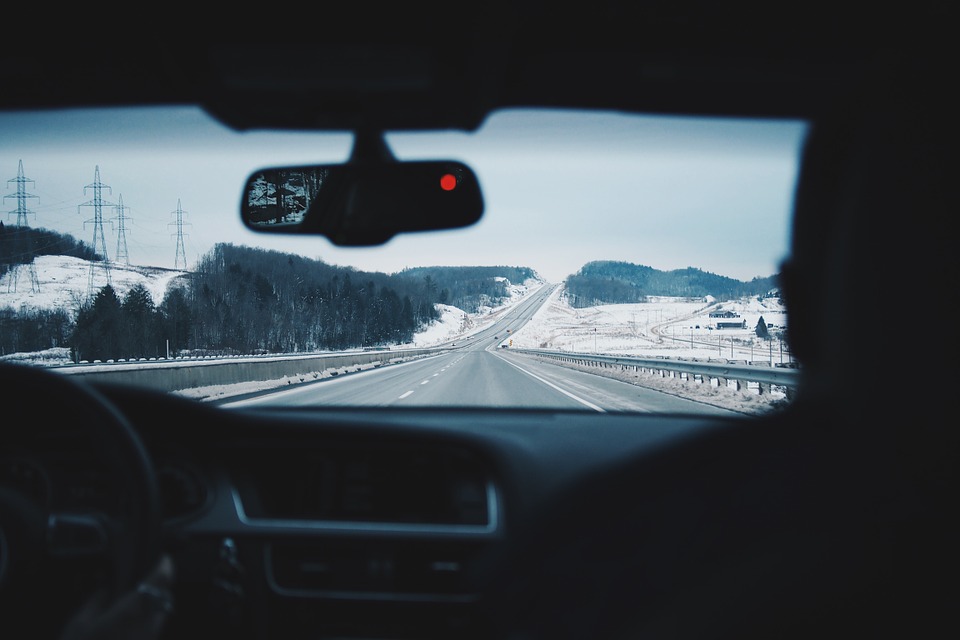 Are you ready for winter's slippery road conditions?  Poor driving conditions are one of the biggest winter safety concerns.
A little extra preparation is needed to assure driver safety during winter months or other inclement weather conditions.
Due to shorter days, drivers are required to spend more time driving in the dark, and inclement weather can create slick roads and low visibility conditions.
Safe Practices for Winter Driving
• Check the weather before you leave: wait out the storm if possible; however, if you must travel share your plans with someone before you leave.
• Warm your vehicle to allow yourself time to clear off windows and mirrors; however, do not let it run in an enclosed area to prevent carbon monoxide poisoning.
• Give yourself adequate time to reach your destination.  Allow for an extra 5 – 10 minutes in your trip for poor weather and road conditions.
• Leave plenty of space for other vehicles.  Increase your following distance to compensate for reduced reaction times and longer braking distances.
• Increase your visibility to others.  Use your headlights to assure your vehicle is visible to other drivers.
• Keep your vehicle properly maintained.  Check your battery, tires, brakes, lights, wipers, and fluid levels are in adequate condition before starting to drive.
• Maintain emergency supplies in your vehicle at all times.  Make sure that your vehicle contains extra blankets, tire chains, emergency signals or flares, and nutritious dried or canned food.
• Know who to contact in the event of an accident or breakdown.  Keep your phone charged to assure you will be able to contact emergency services.