Workplace Hygiene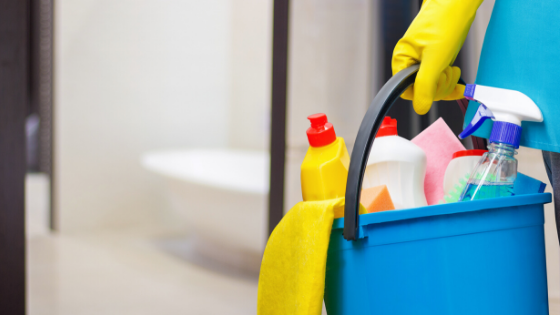 With the recent Coronavirus pandemic in the spotlight, many of us have personal hygiene on our minds… are you washing your hands for 20 seconds? Are you protecting your face?
While personal hygiene is VERY important, so is workplace hygiene. Every workplace needs to be hygienic not just for the sake of their reputation, but also for the health and safety of their customers, visitors, and employees. A healthy workplace also means workers take less sick leave, which is a win for everyone involved.
What strategies are you implementing to keep your employees, customers & visitors safe? We understand that some businesses are currently closed but when life gets back to normal, here are some of our best tips to prevent germs from spreading around the workplace:
1. Implement a solid workplace hygiene policy.
Although this can be a sensitive matter, providing your staff with a written hygiene policy helps communicate your expectations of a clean workplace. The hope is that with a written policy in place, your employees will take this subject more seriously.
Remember, each place of employment will need different hygiene requirements. Certain tasks or industries may deal with hazardous materials, which require additional protection. Speak with an HR professional for guidance.
2. Make sure you have a reserve of clean wipes, hand sanitizer and tissues that your employees can access.
Employees should be able to easily access these products, so they are able to clean their workspace at their leisure, especially if they have been around people who are sick or are dealing with customers on a regular basis.
We recommend having the company that provides your office supplies, deliver these products regularly, so you can create a long-term supply – you never know when another pandemic might arise.
3. Hire a cleaning service to come through at least two to three days a week, or more frequently if you have a larger workspace.
Hiring a cleaning service will ensure heavily used spaces like the kitchen, bathrooms & common areas are cleaned properly.
A sanitized workplace also maintains morale and a sense of professionalism. If you have customers stopping by frequently, you want to be sure your workspace reflects how you do business.
4. Put signage up throughout the office promoting workplace hygiene.
This is a great way to subtly remind your employees that good hygiene is vital to stop the spread of bacteria, viruses & other diseases.
Many places of business are required by law to have these signs up permanently, but you can always add more if you feel your employees are not getting the message.
We've included several workplace hygiene posters here:
---
Written By: Ryan Wilson
Article Sources:
https://employsure.com.au/blog/workplace-hygiene/
https://www.labce.com/spg787997_osha_bbp_standard_proper_hand_hygiene_procedures.aspx
https://www.alsco.com.au/2017/03/employee-workplace-hygiene-safety/
https://www.narfa.com/workplace-safety-tips-seven-good-workplace-hygiene-practices/
https://smallbusiness.chron.com/workplace-hygiene-policies-10904.html
DISCLAIMER:
The information included in this publication and accompanying materials was obtained from sources believed to be reliable for informational purposes only. Northern Safety Solutions/Kinney Pike Insurance and its employees make no guarantee of results in connection with any training, materials, suggestions, or information provided. This information is only a tool to assist you in managing your responsibility to maintain safe premises, practices, operations, and equipment. All sample materials serve as a guideline, which you can use to create your own programs, policies, and procedures to reflect your own operations. Furthermore, it cannot be assumed that all possible hazardous conditions or unsafe acts that may exist are covered, every acceptable safety method is contained in this publication, or that specific circumstance may not require additional methods or alternative safety considerations. It is the user's responsibility to confirm compliance with any applicable local, state or federal regulations. Information obtained from or via Northern Safety Solutions/Kinney Pike Insurance should not be used as the basis for legal advice or other advice, and should be confirmed with alternative sources. Implementation of any practices suggested by this information is at your sole discretion; and Northern Safety Solutions / Kinney Pike Insurance or its affiliates shall not be liable to any party for any damages whatsoever arising out of, or in connection with, the information provided or its use.