Slip, Trip, & Fall Reminder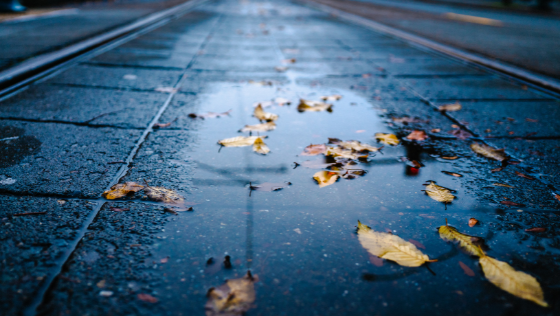 Fall is here, which means winter is right around the corner. As the seasons' change, so does increased safety risks. It is more than likely that somebody in your company has experienced a slip and fall during colder weather months, although we hope it didn't have serious results. It's important that we do what we can to lower the potential of these costly claims. In an attempt to save you some avoidable expenses this fall & winter, Kinney Pike would like to take this opportunity to pass along some helpful tips about what you can do to reduce the potential for these common and sometimes serious injuries.
Not all slips and falls occur in wet, snowy, and icy conditions, but the potential increases during colder weather. If you have experienced an injury loss already due to a slip or fall from ice and/or snow conditions, then you are aware of the employee's pain and suffering during these instances along with the expense to your company and the effect this has on your insurance premiums.
In terms of risk management, there are a few recommendations that employers should consider. We may not be able to control the weather but each of us has the ability to take reasonable precautions for our own protection. Here are some recommendations that we hope you will act upon to reduce the potential injuries.
Please, take a few moments to review these points and discuss with your employees:
When walking, don't rush; take the time to walk carefully
When walking up or down steps, use the handrail
If carrying items, products, etc., proper balance is vital; a careful pace is essential to reducing the potential of a fall
Scan the area to where you will be going and watch out for slip or trip hazards
Use extra care walking across parking lots, sanded, cleared, or otherwise. Don't carry objects that will put you off balance
Use ice melt to help clear pathways of ice
Put down a mat that will absorb water, snow, and ice at the entrances of your building; especially high traffic areas
Always use the "3-point" technique getting into and out of vehicles
When getting out of the vehicle, view where you will be stepping; consider keeping plastic bottles of sand and salt in company vehicles
Clear parking areas of snow and use sand to reduce the loss of traction when walking
Purchase "Microspikes" or "Yak Tracks" to help employees manage slippery conditions and make their use mandatory; new types are cost-effective and convenient to apply and remove
Everyone, from your drivers to your office employees, needs to take extra care this fall & winter, at home and at work. Your active involvement in safety and risk management is vital to the success of your company. The actions that you take will benefit you and your employees. Please stress to all your employees that colder weather does not have to lead to personal injuries and property loss if we take our time to work safely.
If you have any questions on all things safety, feel free to contact our Risk Management Coordinator, Ryan Wilson at 802-295-3329 or [email protected]
Other helpful links:
https://www.nsc.org/work-safety/safety-topics/slips-trips-falls
https://www.bls.gov/opub/ted/2017/5190-fatal-work-injuries-in-the-united-states-during-2016.htm
https://www.cdc.gov/niosh/injury/fastfacts.html
https://kinneypike.com/osha-walking-working-surfaces-standards/
---
DISCLAIMER:
The information included in this publication and accompanying materials was obtained from sources believed to be reliable for informational purposes only. Northern Safety Solutions/Kinney Pike Insurance and its employees make no guarantee of results in connection with any training, materials, suggestions, or information provided. This information is only a tool to assist you in managing your responsibility to maintain safe premises, practices, operations, and equipment. All sample materials serve as a guideline, which you can use to create your own programs, policies, and procedures to reflect your own operations. Furthermore, it cannot be assumed that all possible hazardous conditions or unsafe acts that may exist are covered, every acceptable safety method is contained in this publication, or that specific circumstance may not require additional methods or alternative safety considerations. It is the user's responsibility to confirm compliance with any applicable local, state, or federal regulations. Information obtained from or via Northern Safety Solutions/Kinney Pike Insurance should not be used as the basis for legal advice or other advice and should be confirmed with alternative sources. Implementation of any practices suggested by this information is at your sole discretion; and Northern Safety Solutions / Kinney Pike Insurance or its affiliates shall not be liable to any party for any damages whatsoever arising out of, or in connection with, the information provided or its use.