FYI This page is under construction and will be available shortly. For now, please visit https://kinneypike.com/risk-management-safety-services/ for more information.
Succeed Risk Management Center
Our Succeed Risk Management Center is an exclusive platform that includes, comprehensive risk management, employee safety and compliance information that you can utilize to protect your company at any time. In one easy location, you can easily manage your Certificates of Insurance, Safety Data Sheets, Incidents and Claims, and much more. Here are the different track applications Succeed has available: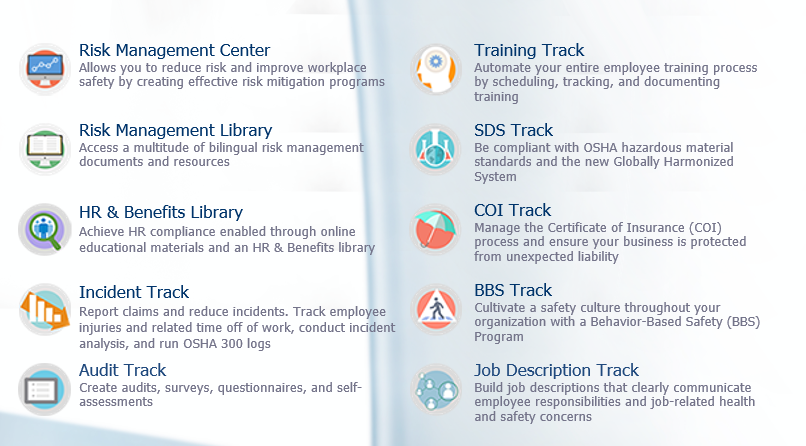 Please note that the website you are entering is not owned or maintained by Kinney Pike Insurance. Kinney Pike Insurance is not responsible for the content or privacy practices of the website, and assumes no responsibility for the content or accuracy of the website, even if Kinney Pike's name or logo may appear on certain pages or materials in such site. We accept no liability for any third-party information, products, advertisements, content, services, or software accessible through this website or for any action you may take as a result of registering or utilizing such website. We recommend that you carefully read any privacy policies and user agreements of the website, which will solely govern your use thereof.