Radio Ads and The Harpoon Point to Point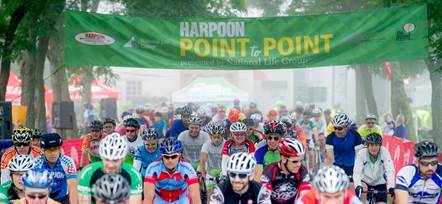 Have you heard our radio ads on The Point yet?  With support from the Concord Group, we have three ads now airing!  We run radio ads yearly as part of our sponsorship of the Harpoon Point to Point.  Hopefully you'll enjoy them!
The Point to Point is a is a charity cycling event created in 2002 to raise funds and awareness for the Vermont Foodbank's mission to end the growing problem of hunger in Vermont.  The event welcomes participants to enter a 25, 50, or 100 mile bicycle ride or their new 20-mile mountain bike event. All proceeds are donated to the Foodbank and to date, over $1,100,000 has been raised!  This year marks the 14th annual Point to Point and it continues to grow and raise incredible awareness for the Foodbank, who serves as many as 86,000 Vermonters in need of emergency food assistance.
The Point Radio Ad – Computer Server
The Point Radio Ad 2 – Buying A Home
The Point Radio Ad 3 – The Restaurant