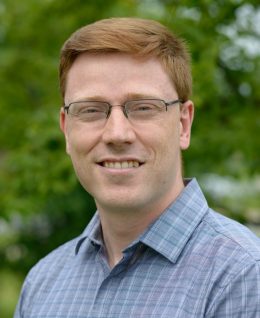 Josh MacDuff
Commercial Lines Account Executive
p: 802-775-2311
[email protected]
Josh joined Kinney Pike in 2016 with 5 years of experience in the insurance industry, working for a local insurance company as a Farm Underwriter among other roles. After a brief stint as a Branch Manager for a Credit Union, Josh found his way back to insurance focusing primarily on farms and other small commercial accounts. Josh takes great pride in helping clients save money and gain an understanding of their insurance policies and how the industry works.

Josh resides in Rutland with his wife Ana, daughter Olivia, and dog Nitro. He is very active in the local agricultural community as a member of the board of directors for the Vermont Farmers' Food Center (VFFC). It is his passion to assist the VFFC with their mission to increase access and availability of locally produced food in the state by expanding markets and market access, while working to provide more opportunities and resources to new and emerging farms in the area. He is always expanding his knowledge by attending various farm community events, including the NOFA-VT Winter Conference. You can always find him at the Rutland Farmers' market on Saturdays making his rounds with the vendors while helping his wife with her own market booth.