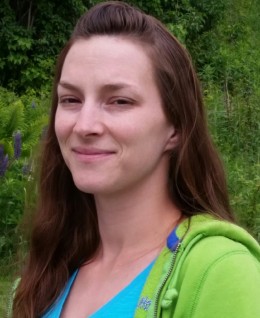 Alicia Leach
Commercial Lines Claims Coordinator
p: 802-748-1010
[email protected]
Alicia is one of Kinney Pike's newer employees, having started in May, 2014 in our St. Johnsbury office. She quickly "learned the ropes," and was licensed in October, 2014, fitting right in as a Northeast Kingdom native! Alicia comes to us with a strong background in customer service. "I enjoy talking to people and trying to help them in anyway that I can, even if that is just directing their call to the right person." She has also taken on responsibilities assisting clients with their commercial lines claims.

Alicia graduated from Hesser College in Manchester, NH with her Associates in Business Administration, and returned to the St. Johnsbury area upon graduating. She enjoys being outdoors, and especially enjoys spending time at Lake Willoughby with her family. Alicia's family expanded in 2015 as she and her boyfriend welcomed a little boy to join his big sister.