April 26, 2018
Kinney Pike Account Executive Becomes President Of The Champlain Valley Association Of Insurance Professionals (CVAIP)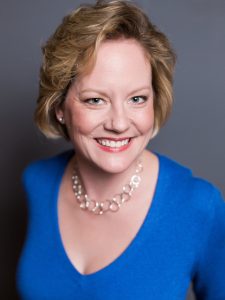 Williston, VT – Elizabeth Harlow, a Commercial Lines Customer Service Agent and Account Executive in Kinney Pike Insurance's Williston Office, was recently installed as President of the Champlain Valley Association of Insurance Professionals (CVAIP). Harlow was honored with this title at a recent gathering of Insurance Professionals in Colchester, Vermont.
Harlow previously served as the President Elect, Vice President and Secretary of the CVAIP. Additionally, she was the Membership committee chair, the Safety committee chair, and also worked on the audit committee for the organization.
Harlow's duties as President include: presiding at all meetings, serving as ex officio member of all committees (except the nominating committee), appointing chairpersons to standing and special committees and distributing information from IAIP's Council Director, Regional VP, or other International Officers/Committee Chair persons to local members.
"Elizabeth continues to show her passion for the insurance industry, in and out of the office. We are pleased to have her preside over this local organization, as Kinney Pike Insurance is continually committed to being involved in the local community." stated Doug Corman, Kinney Pike Principal.
About Champlain Valley Association of Insurance Professionals (CVAIP):
The CVAIP is the regional chapter of the International Association of Insurance Professionals. With almost 40 members, CVAIP represents many of the agencies, carriers, and restorative specialists in the state of Vermont.  Many members have been working in the insurance industry for over 10 years. CVAIP provides learning and networking opportunities for individuals at any stage in their insurance career from novice to pro.
About Kinney Pike Insurance:
Kinney Pike Insurance, founded in 1904, is one of the largest independent insurance agencies in Northern New England with seven locations: Rutland, White River Junction, Williston, Randolph, St. Johnsbury, Poultney and Swanton.  Kinney Pike is a full-service agency specializing in commercial insurance, personal insurance and employee benefits.  Kinney Pike holds the distinction of being Vermont's only Assurex Global Partner, an exclusive Partnership of the most prominent independent agents and brokers in the world, and has been chosen as Vermont's only Best Practices Agency by the Independent Insurance Agents and Brokers of America since 1995.