Featured Client: The Mentor Connector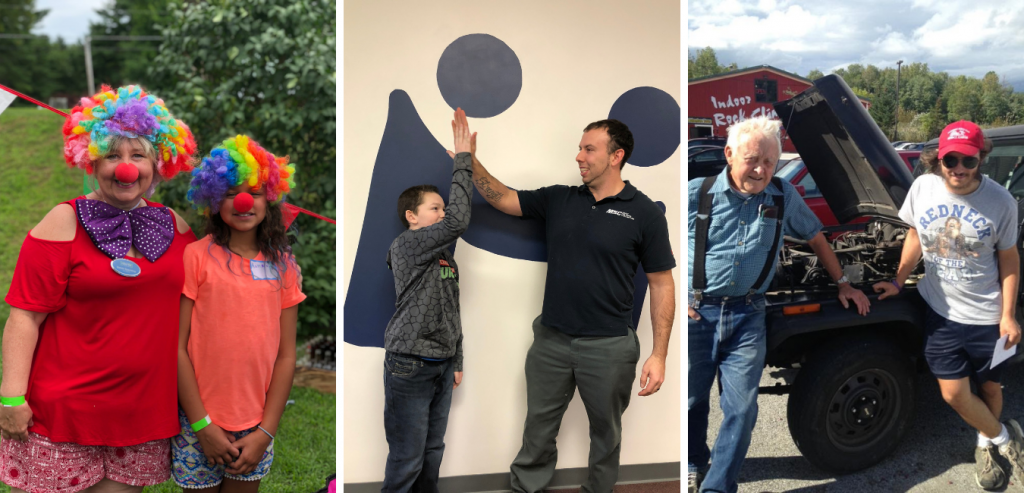 The Mentor Connector is Rutland County's youth and family mentoring program with over 150 youth having amazing mentors who use fun, teachable moments to change lives. Throughout its existence, the Mentor Connector has mentored over 1,000 youth, collaborated with hundreds of local businesses and organizations to support mentoring and has assisted 25 community organizations and schools to establish mentoring programs.
The Mentor Connector uses the power of one-on-one mentoring to transform Rutland County and enhance vulnerable youth's life skills, educational curiosity, and workforce development. Data highlights that high quality, one-on-one mentoring is one of the most effective ways to impact generational substance abuse and poverty and enhance youth's ability to thrive.
A considerable amount of time and effort is given to the onboarding of mentors,  youth and the match process to ensure that the match will be successful and fun!   Their match retention rate continues to be one of the highest in the country at a match average of 4.1 years.  97% of their matches complete the first year and 87% continue on for at least one more year. Over the past three years, 100% of the program youth, most from high-risk backgrounds, graduate from high school and 84% state that mentoring has helped them refrain from drugs and alcohol.
Thanks to a federal grant through the U.S. Department of Justice's Office of Juvenile Justice and Prevention, The Mentor Connector will be increasing by 180 mentor matches over the next three years.  Around 70 new mentors will be needed each year for the three-year grant.
Mentors are asked to spend an hour a week with their youth, commit to the program for one calendar year and bring fun into the life of the match through various activities.
"My experience with mentoring has been absolutely fantastic and just gets better all the time.  I was a little nervous at first, but now all I do is look forward to the next outing or activity.   Colton (my mentee) has reintroduced me to how much fun it is to be a kid again and I am so thankful for that.  I went into this thing with a desire to do something good for society and The Mentor Connector has certainly afforded me that, but I did not expect to get so much in return.  It really feels great to be part of something so worthwhile."  –  Rob (mentor)
The Mentor Connector is counting on community members like yourself,  to champion mentoring through becoming a mentor, an ambassador of mentoring or volunteering in another capacity.
For more information about Mentor Connector visit our website or follow us on Facebook.
This article was written by Bobbi Jo Stellato, who is the Program Director at Mentor Connector